What About "My Account?"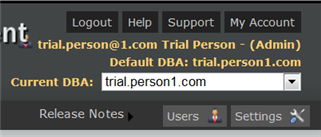 Accessing your account is very important. See below for the types of information that are stored for you. This screen allows you to edit personal, log in, and if applicable DBA information.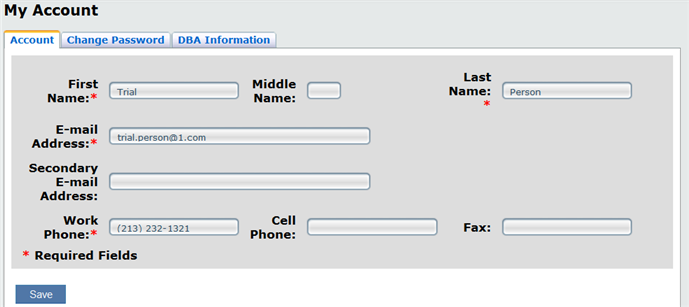 The center tab allows you to change your password.
Note : Remember that when changing your password, keep it confidential.
Finally, the last tab is where you can change your default DBA, if you have more than one. It also gives you the opportunity to request access to another DBA.