3. Applying - Documentation
The third step in the process is Add Documents. It allows you to upload documents to the application. These documents could be text, pdf, graphics, or Excel files. See the listing of Allowed File Types.
The field for the name of the document you are uploading has a red X on the left side and the Browse button on the right.
a. The Browse button allows you to search for, upload to a location, and transfer the file to the permit application. Click Browse and search the directories until you find the file you need.
b. Double-click your file.
c. The Add Documents screen returns and the name of the file you selected is in the Upload Files field. Below, click the Categorize/Upload Document button. A dialog box displays.
d. Check the categories that relate to the document.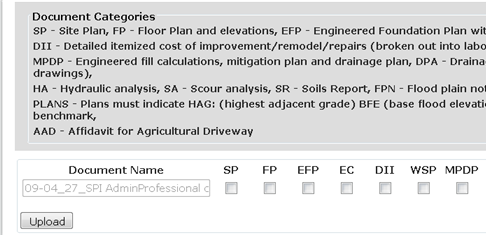 e. When complete, click Upload and Next.
f. At the bottom of the screen, the name of the document that you loaded appears in a table. You have attached the document to the permit application. Click the Add Another button for attaching more.
g. Click Next.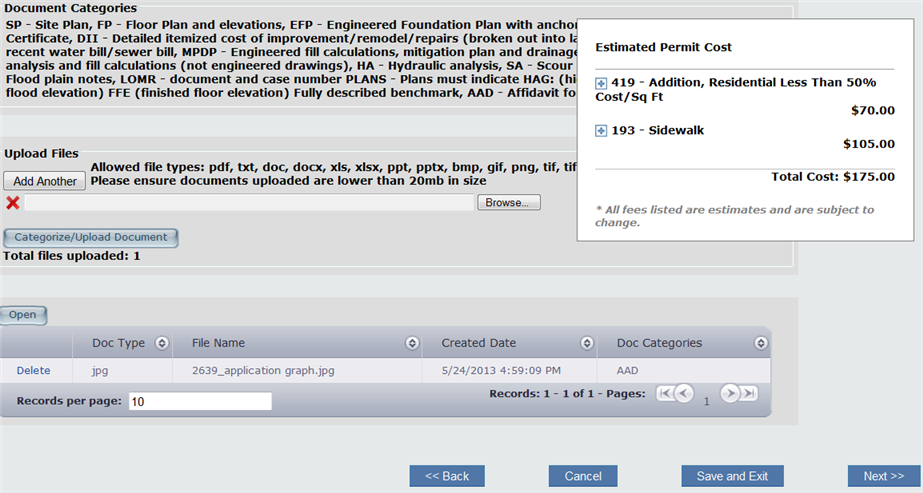 Note: Ctrl + Click to follow the link below.