2. Applying - Permit Application Form
This screen requires specific information about the construction and its location. On the right of the form, a window with a running total of the estimated cost of the Permit displays as you complete the fields.
Choose the type of construction by clicking the appropriate radio button. Only one can be chosen each time you enter the Application screen. Your choice registers the first estimated cost on the Estimated Permit Cost window and displays the related cost.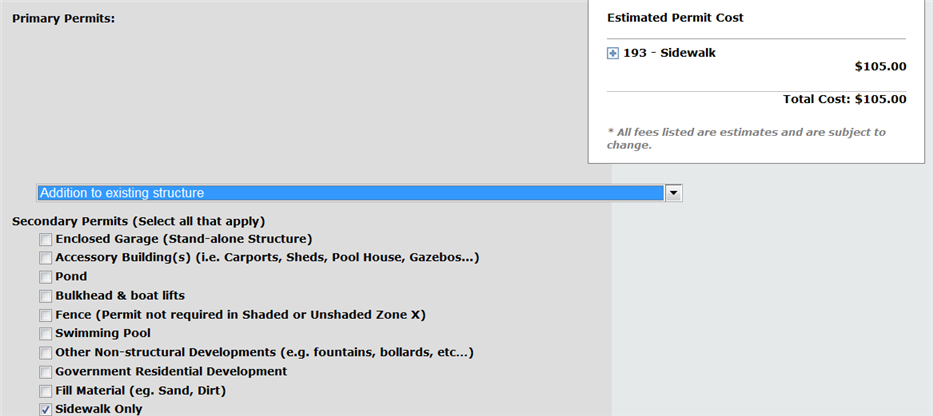 Continue with Building Details.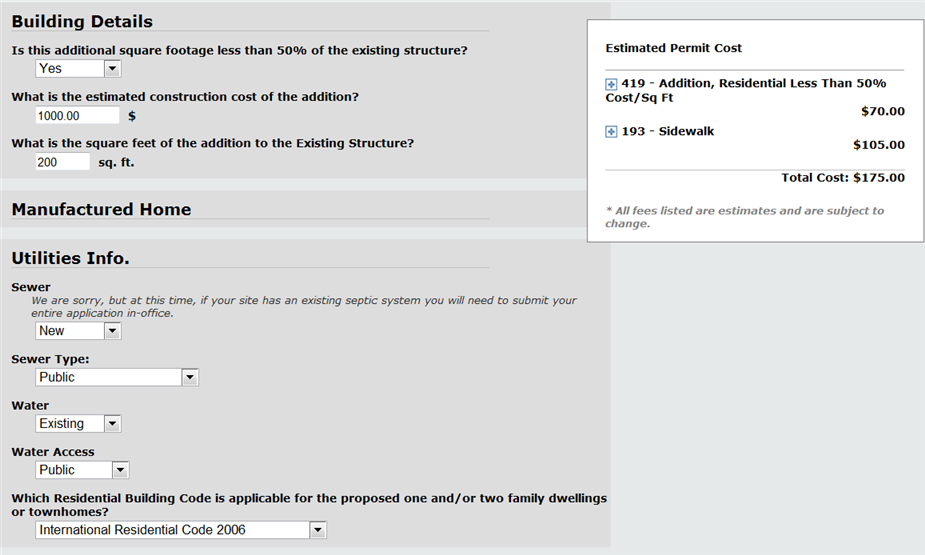 Finish the form by completing Property Access and Notes, if needed.
NOTE: The Driveway fields change depending on your choice.
After completing this form, click Next to continue the Permit process. If the form does not move to the next form, you have omitted one mandatory data field or more. Scroll to see the reminder in tan and complete the information.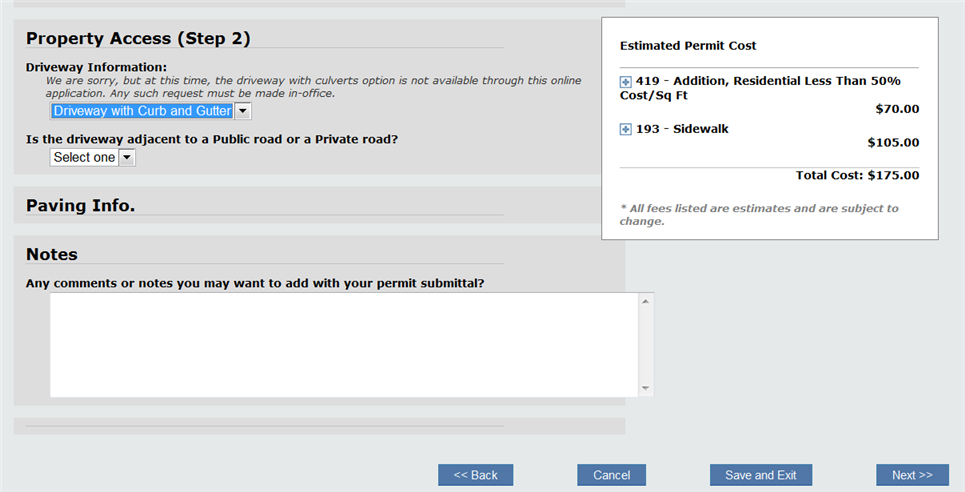 You may also go back one screen or save where you are and exit the program. The application will not be approved until the entire process is complete.
Note: Ctrl + Click to follow the link below.